djjandaman wrote:
Is there any way to run different fillers for different days. Example, Say I run 70's Monday through Friday, so the filler music for those days are 70's, then Saturday and Sunday I want to run Christmas music. Is there an easy way to automatically change filler boxes so then my filler music would be Christmas related??
You can do that with the constraints
viewtopic.php?f=30&t=10841&start=40#p51002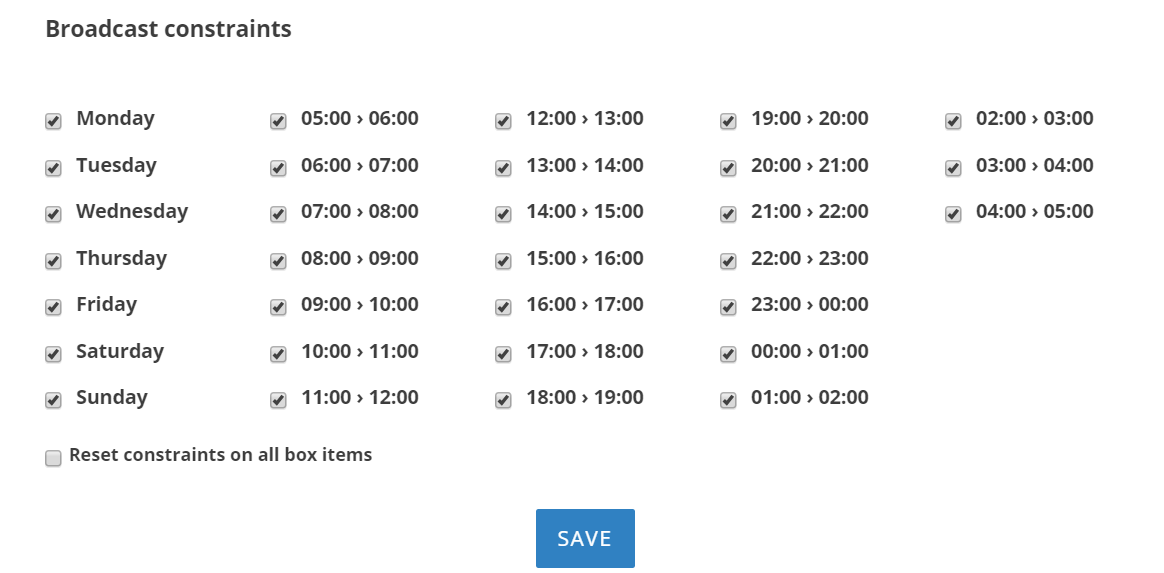 _________________
The best advertisement for my radio is the playlist ♪♫♪♫♪♫♪♫
No support via PM - in PM verleen ik geen support.
Veel antwoorden op je vraag zijn ook terug te vinden in de tutorials.